REXLUXA 'S ACTIVITY
REXLUXA sells certified diamonds in sealed blisters to professional users or private customers
WHICH TYPES OF DIAMOND ?
REXLUXA markets essentially ROUND BRILLANT CUT DIAMONDS (90 to 95 % of the trade exchange).
We select the 20 best and rarest categories the most in demand in the world.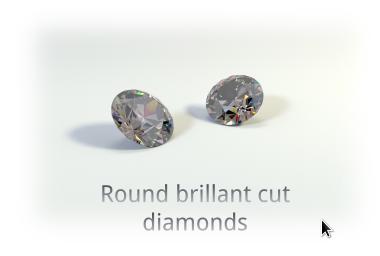 WHAT IS THE SELLING PRICE ?
REXLUXA sells in Euros at the price of the internationally recognized professional quotation : The Rapaport diamond report price list..
This weekly quotation in $USD enables the professional users to calculate a diamond's price by reference to its characteristics (4 C)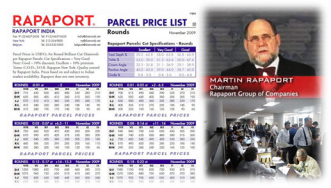 THE SCARCITY PRICE
Diamonds have a real intrinsic value related to the operating costs of the whole production chain.
For instance : for a 1. carat diamond (i.e. 0, 20 g)., of perfect quality, it is necessary to extract approximately 25 000 tons of rock.

About 950 diamonds of 1 carat D-IF are produced each year.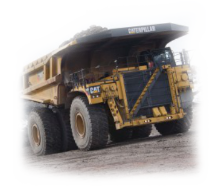 ART AND ESTHETICISM
Diamond is undeniably one of the most beautiful gifts of nature, and becomes even more transcendental thanks to the imagination and creation by the hands and the esthetic sense of great masterjewellers.
This work which would be called Art is nothing else than the journey towards the comprehension of truths in religion or philosophy.
The purpose of Art is to manifest by sound, writing,image or material, the perception of senses and the truth.
At last, Art is certainly an appearance, but even the appearance is essential for the essence;Truth would'nt be, if it didn't appear. 
Lotus cut 
Exclusive by Rexluxa
The Lotus cut, with 105 facets, the brightness of which represents a magnificent
lotus flower, is a unique masterpiece in the world (cut on request)
Referenced in THE ROLLS-ROYCE ENTHUSIASTS' CLUB – 2013 book.
LESS EXPENSIVE AS A JEWELLER?
A jeweller takes a sensible margin related to his activity and to the added-value generated on a diamond when it is mounted on a piece of jewelry.
REXLUXA cooperates directly with the best sightholders in the world who attend the sales regularly organized by the main mine owners in the world: ALROSA, RIO TINTO and DE BEERS (85 % of the world market).
Prices are generally up to 35 % lower than the market prices.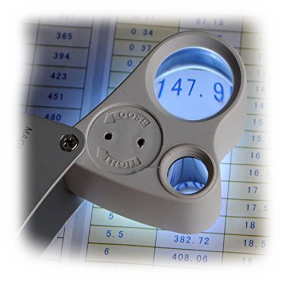 OUR PRICES
REXLUXA publishes each month a price list (incl. VAT) in Euros calculated by reference to the Rapaport diamond report price list (quoted in US$) and to the exchange rate $/€.
The price list starts with 0.5 carat diamonds up to 5 carats, and above on request